Tank Lining
Since the 1980's, Ferrous Protection have been widely considered an industry leader in the application of solvent free materials in bulk liquid storage tanks and vessels.
Having completed works in most fields across the UK and overseas, Ferrous Protection have the experience and competency to remove any existing lining and rust and re-apply a brand new protective lining often giving an extended life of 15+ years.
Examples of tanks we put new linings into:
- Small chemical / water / diesel tanks for manufacturing & agricultural use. 
- Horizontal bullet tanks used in process manufacturing.
- Semi-buried marine diesel tanks for the MOD.
- 80m+ high temperature crude oil tanks for major oil terminals & refineries.
The lining material and specification is carefully prepared based on the client's requirements and the chemical properties of the product to be stored.
Why is tank lining a cost effective option?
Corrosion is one of the biggest risks faced by many industrial and construction companies across the world. Corrosion in tanks can cause a detrimental impact on the quality of the stored product and loss of product through leaks. This can negatively affect business and invite serious financial penalties for environmental breaches. Both events can be extremely costly but can often be prevented by applying a suitable lining system.
Lining systems can be installed into new build tanks to prevent the deterioration of the new steel once the cargo is introduced, or installed into a used tank as part of an asset maintenance programme.
Ferrous Protection can offer the full storage tank re-lining package including:
- Inspection of any existing lining to determine suitable refurbishment works by a certified Coatings Inspector.
- Provision of confined space entry safety standby and rescue arrangements.
- Installation of any temporary access requirements e.g. birdcage scaffold.
- Removal of the the residual product and cleaning of the tank following drain down. 
- Disposal of non-hazardous, hazardous and contaminated waste in line with local environmental authority regulations.
- Abrasive blast cleaning of the tank internal surfaces to bring back to "near white metal" condition.
- Making good of any steelwork defects such as applying a "scrape coat" to excessively pitted areas and grinding down sharp edges etc.
- Selection and professional application of the protective lining system in line with the applicable specifications and standards.
- Inspection of the new installed lining system and any required snag work before signing off.
- Provision of a fully detailed QAQC handback pack.
- Issue of a guarantee.
All our works are carried out by suitably trained, competent and experienced personnel who are trained by external providers as well as our in house TrainThePainter certified trainers.
All works are accompanied by a fully detailed, task- and site-specific set of RAMS, Quality Management Plan and Inspection & Test Plan as well as any other HSQE documentation as required.
Each project is regularly visited by a member of the management team for spot HSQE inspections to ensure the highest levels of safety, professionalism and workmanship are maintained.
What is tank lining?
A "tank lining" is a protective coating applied to the internal surfaces of a tank or vessel which is designed to protect the asset from corrosion or chemical attack.
The type and thickness of the lining is dependent on the cargo that the storage tank will be storing. 
Ferrous Protection have experience applying a wide range of lining systems, for example:
- High build, two component epoxy coating pigmented with lamellar glass flake for outstanding abrasion and corrosion resistance, often used for PH neutral and alkaline cargos.
- Two-component, solvent-free, amine-cured novolac phenolic epoxy linings capable of withstanding products such as crude oil at temperatures of up to 120°C. 
- Two-component, chemical and abrasion resistant, glass flake reinforced vinyl ester linings suitable for acidic chemicals or hot media often used in chemical plants, process manufacturing, pulp and paper plants etc.
If you're unsure what lining would be suitable for your need, please don't hesitate to get in touch.
Case Study 1
Ferrous Protection were recently contacted by the Maintenance Manager at a well known process manufacturing plant in Manchester. The quality of product stored in one of his chemical tanks was deteriorating and showing signs of internal corrosion of the tank, and the Maintenance Manager was considering disposing of the tank and buying brand new. Ferrous Protection worked with him to inspect the condition of the tank and propose a suitable lining system. Within 2 weeks, he had a fully capable and chemically-resistant lining system installed in his tank which meant:
- minimal disruption to production.
- no hassle of disposing of the old tank and installing the new tank.
- cost savings of 41% in comparison to buying new.
- additional minimum 15 years life of his existing tank.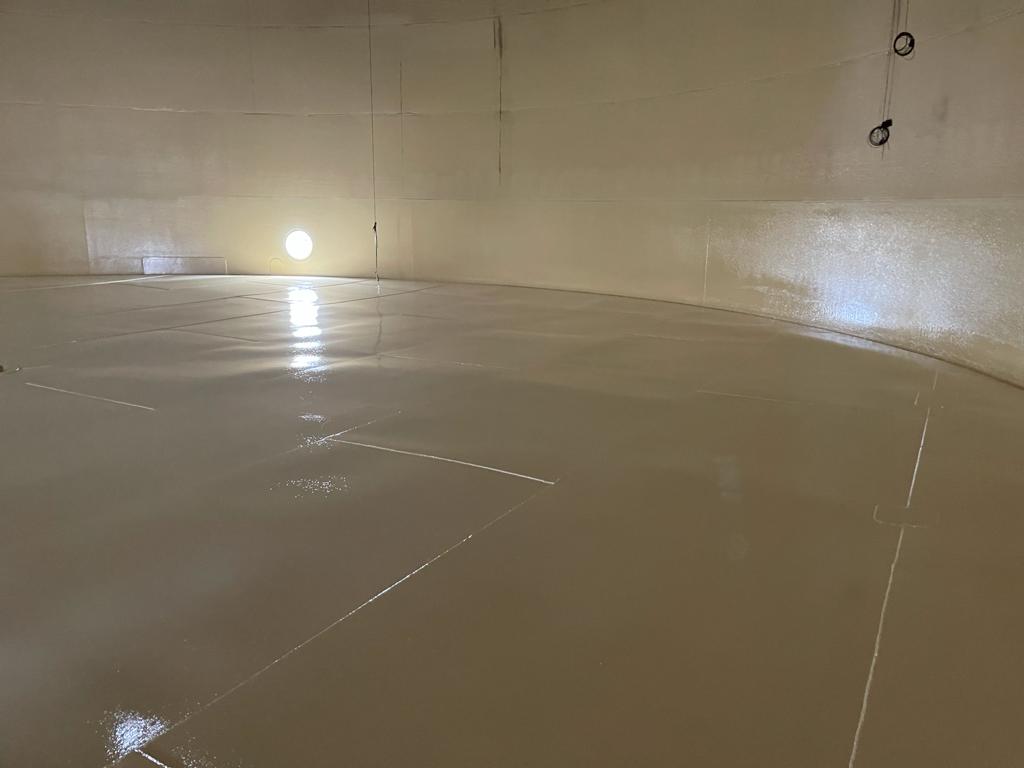 ---
Case Study 2
Ferrous Protection was recently engaged by a leading global mid- and down- stream oil company in the UK to remove the failed existing lining of an 80m diameter crude oil storage tank and re-apply a two-component, solvent-free, amine-cured novolac phenolic epoxy lining capable of withstanding product temperatures of up to 120°C. 
Ferrous Protection carried out a site survey and planned the project to minimise the risk to the personnel and environment so far as was reasonably practicable. We removed the existing lining using a combination of open nozzle grit blasting and captive blasting using 20E automatic blast machines. 
Engineering controls were implemented to maintain the specified atmospheric conditions within the tanks and a suitable holding primer was applied by airless spray to the prepared substrates. Once the primer had been applied and "clean conditions" had been implemented within the tank, all welds, edges and intricate areas were stripe coated with the specified lining material and a full lining applied to achieve a uniform film over the entire prepared surface area.
Once the lining had sufficiently cured, a competent and experienced Coatings Inspector carried out a holiday detection test, DFT checks and a thorough visual inspection before signing off the works.
The project was delivered on time and budget and the following comments were given by the Client Appointed Project Engineer:
"5 stars for Ferrous Protection's overall project management, technical capability and quality of finished work. I found them to be very knowledgeable, helpful and professional throughout, the QA documentation was prompt and very thorough and the the job was done efficiently and to a very high standard with safety and communication being excellent from start to finish."
REQUEST A CALL BACK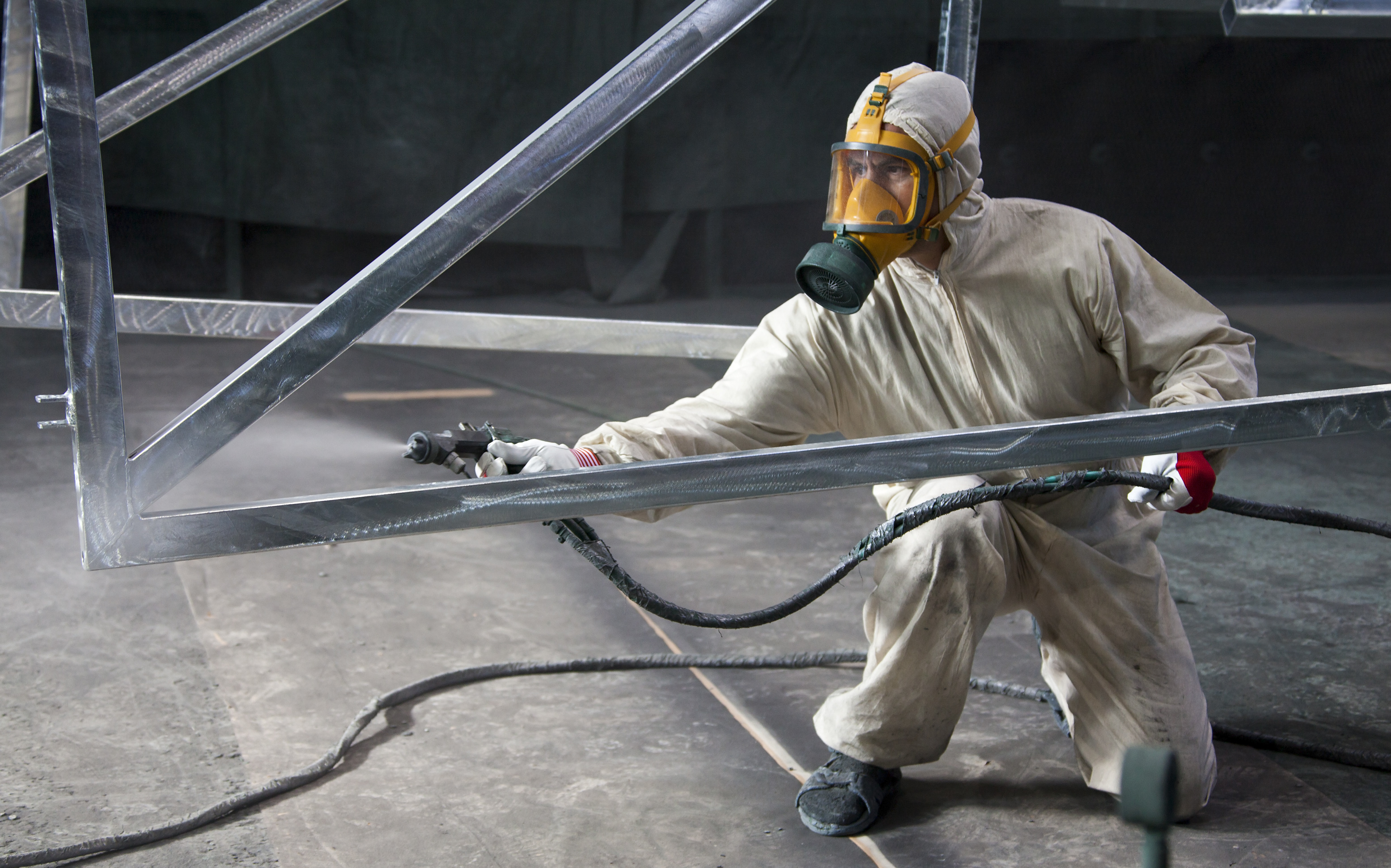 ---
Our Clients