Bund Lining, Chamber Painting
A bund is a liquid containment facility that contains leaks and spillage from tanks and pipes. Frequently, the liquids in tanks and pipes are toxic, but bund lining is used to prevent the liquid from causing damage to the ground and local environment. If a large tank has a catastrophic failure, the liquid alone can cause extensive damage.
Bund Lining systems can have almost unlimited uses, demands and applications. They must provide secure, efficient and cost effective protection against attack and deterioration to the concrete, masonry or steel structures used for the primary and secondary containment of polluting liquids in order to ensure that the containment structures themselves are able to provide the necessary continuous protection of people and the environment against pollution.
Our bund Lining Solutions
There are a range of modern bund lining resin technologies on the market that can provide an extremely cost effective and durable solution for all types of bunds and primary or secondary containment areas in a range of industries. 
The effectiveness of the bund lining is dependent on 3 things - the quality of surface preparation, the application of the bund lining and the type of bund lining. 
The surface prior to application of the bund lining must be smooth and free from moisture, surface laitance, contamination, blow holes and loosely adhering / crumbling concrete. This can be carried out using a range of methodologies. 
The application of the bund lining can be from rolling multiple coats or airless spray. Some are self-smoothing and others can be applied by trowel or screeding.
The type of bund lining can range from polyurethanes and polyureas to vinyl esters to solvent based and solvent free epoxy resins reinforced with various broadcasted aggregates.
Other similar solutions we offer are
- Tank tunnel painting
- Tank chamber painting
- Car park floor painting
- Factory floor painting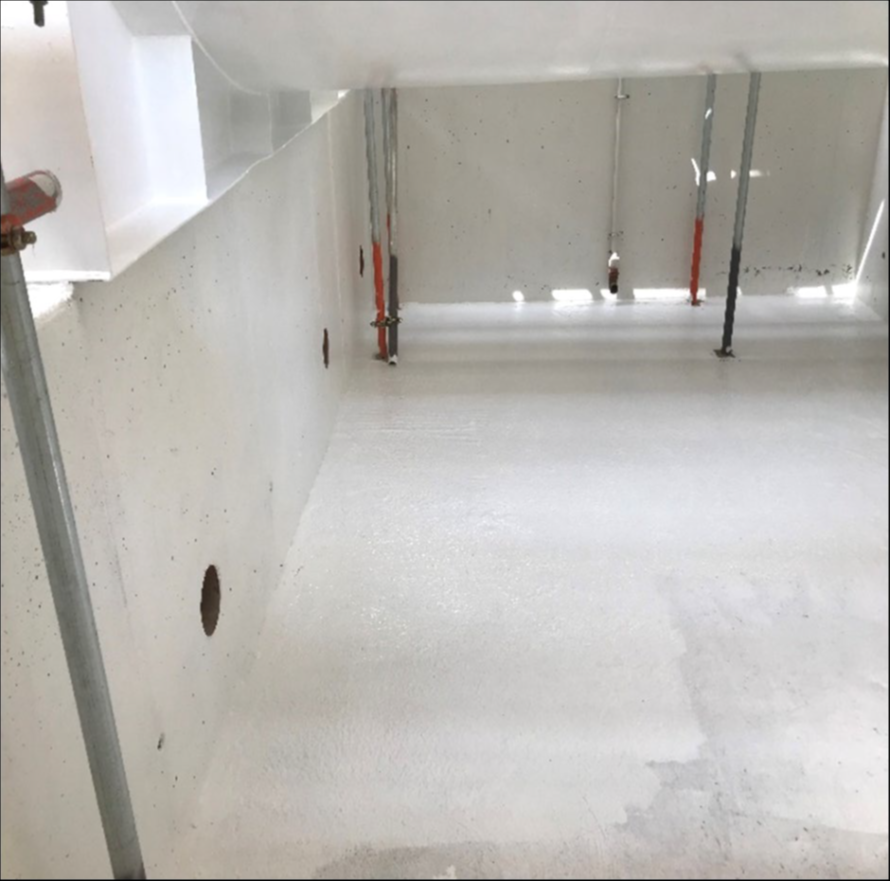 ---
Case Study
Ferrous Protection were recently engaged by one of the UK's leading suppliers of fuel storage solutions to refurbish the external coatings of several bullet tanks at a large data centre in Cambridgeshire. Part of the scope was also to reinstate a chemical resistant lining to the concrete bunds of the tanks. 
This involved the following:
- Manual removal of all debris and standing water in the bunds.
- Apply biocide solution to the concrete surfaces.
- Low pressure water jet the concrete surfaces at 4,500psi to remove all microbial growths, water-soluble contaminants, debris, dust and friable materials.
- Prepare the concrete substrate using hand- and power- tools.
- Repair blow holes in the concrete by applying a single component, thixotropic, polymer modified, cementitious repair mortar using the 'bagging' technique.
- Apply a two-component, epoxy by brush and roller over the concrete surface.
- Apply 3no coats of high-build, immersion grade, surface tolerant epoxy by brush and roller over the concrete surface.
The feedback from the client was "I was very happy during my site visit, the work looks really good and the guys were great".
REQUEST A CALL BACK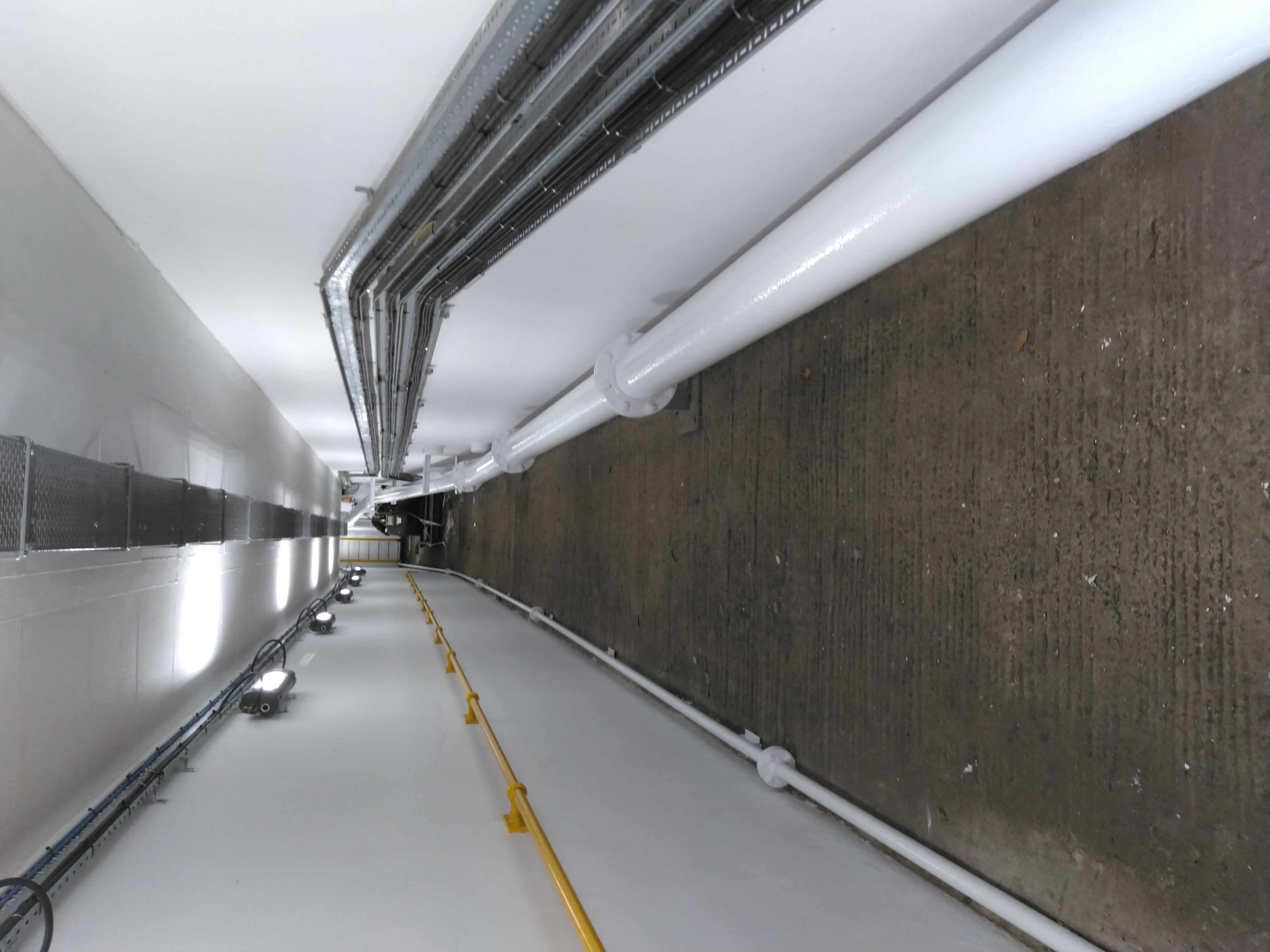 ---
Our Clients